Investing and
Trading at Anytime

, Anywhere
Superfast, Simple & Minimalistic process
Easy and paperless onboarding with one-time KYC registration.
Multiple investing options and frequencies
Start your monthly or one-time SIP, STP, SWP with DP TradeKING through WealthEVATOR.
Easy analysis of mutual funds
Monitor the past performance of funds and find the best places to invest in
Advanced tools that you can use
Enjoy "Goal-based planning" and "Risk profiling" and find funds meant for every goal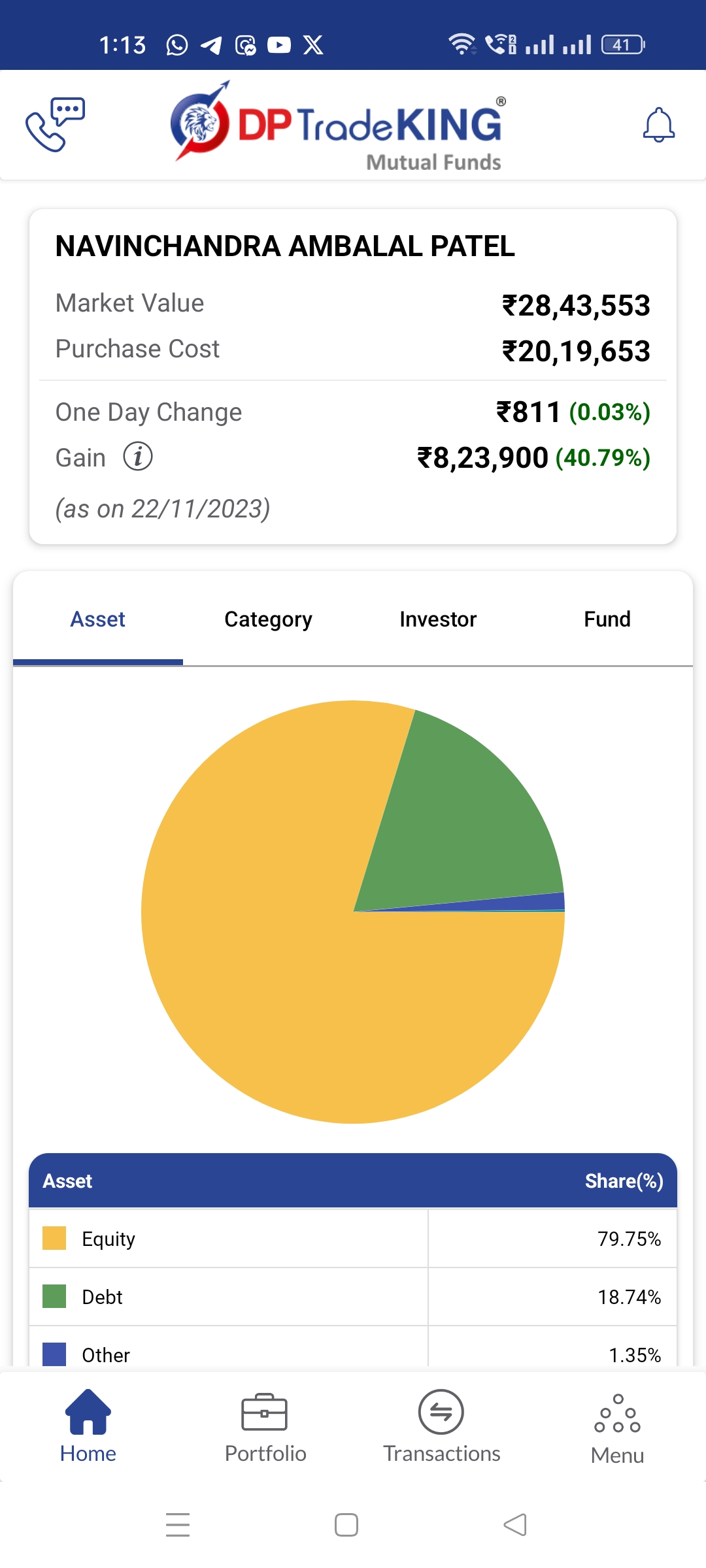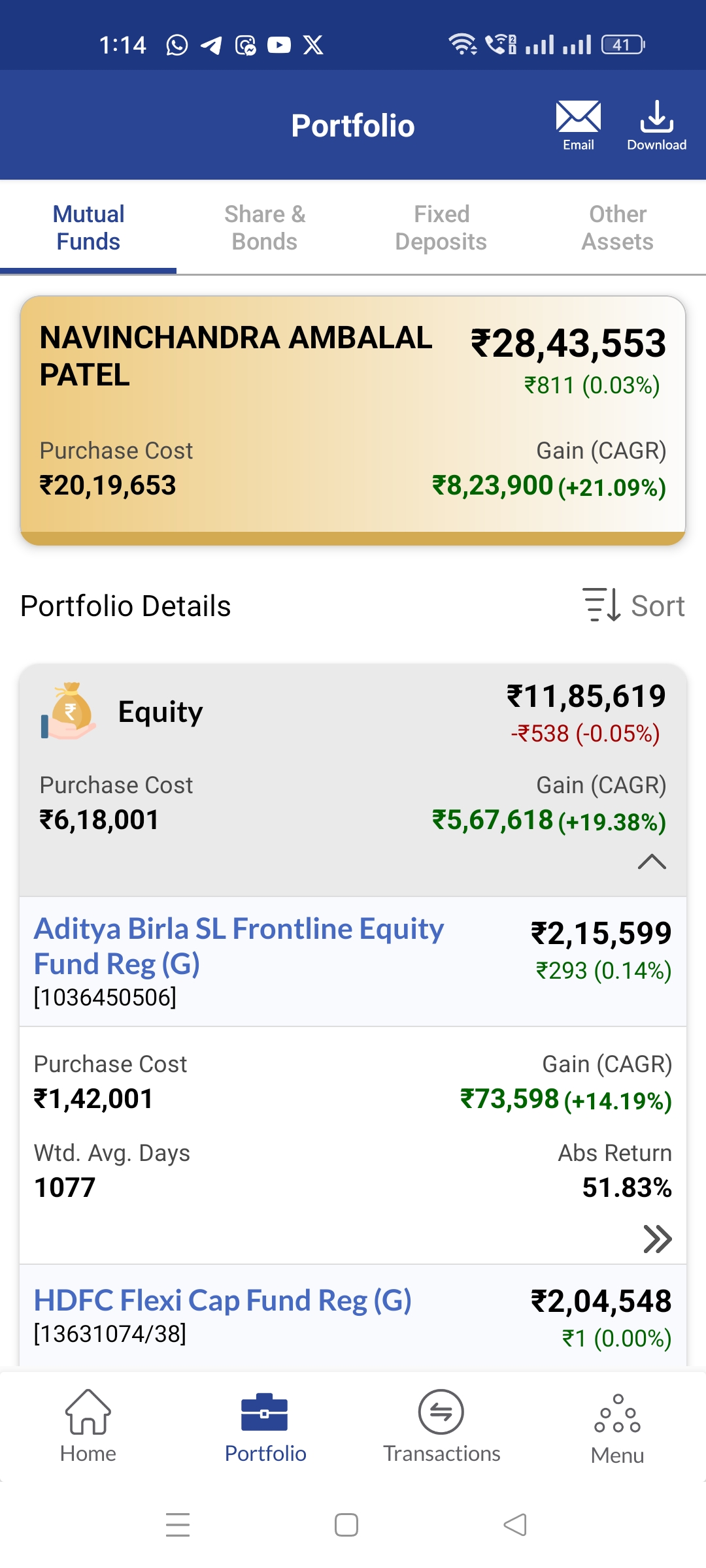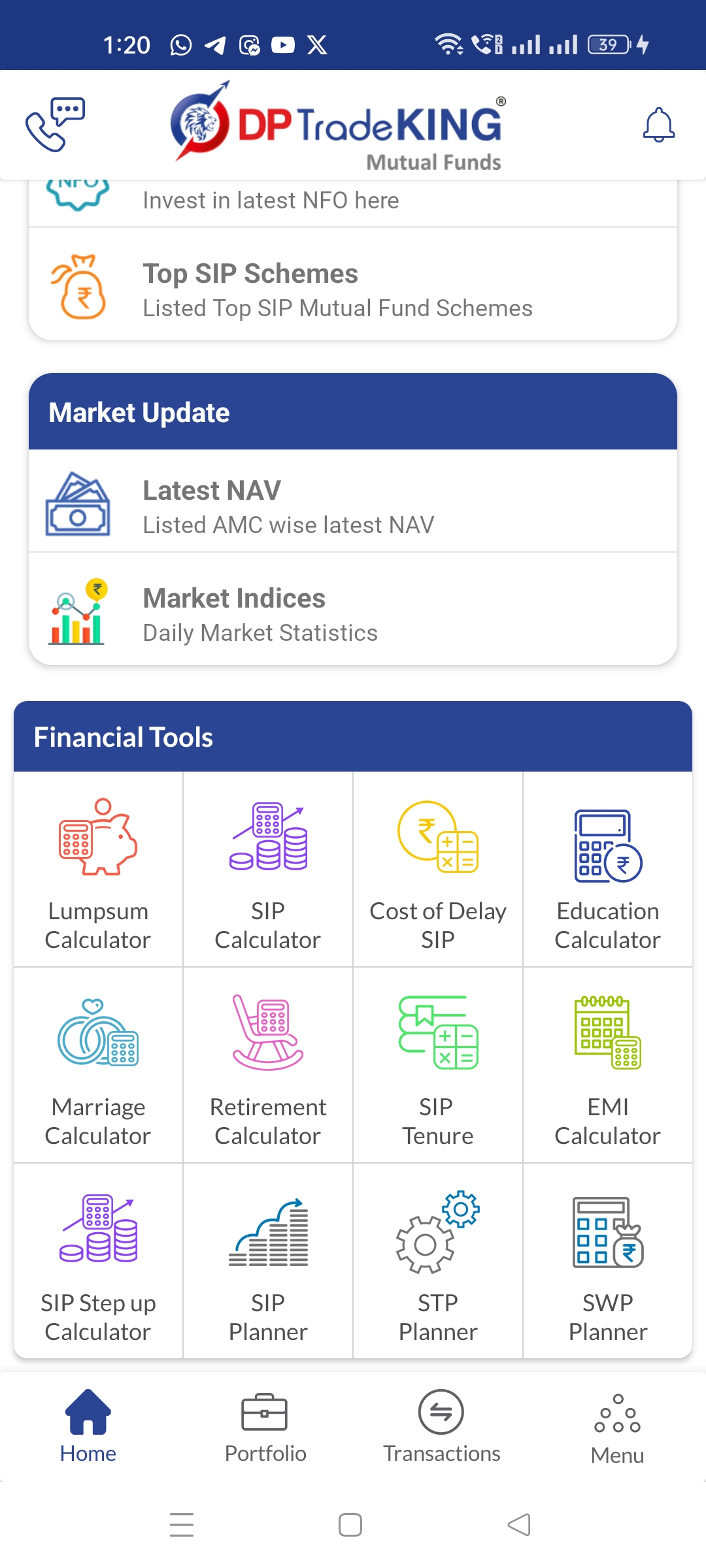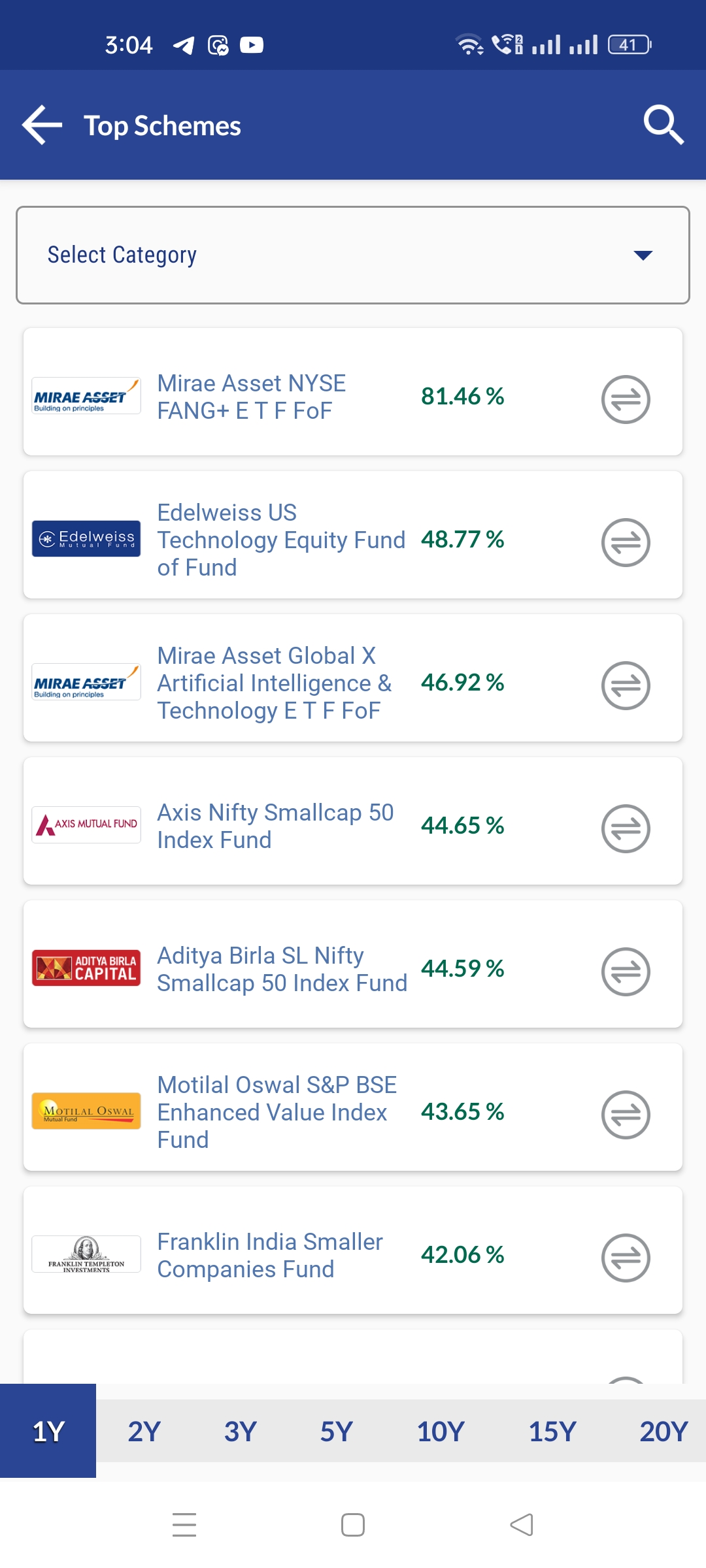 Why Mutual Funds is important in Asset Allocation.
Meant for everybody
Whether you want to start saving for your retirement or start saving early, mutual funds are for you
Flexible payment plans
Start investing in mutual funds on a one-time basis or a monthly basis with as low as ₹500
High liquidity
With easy buying and selling, mutual funds allow superior liquidity as compared to the rest of the instruments.
Top AMCs of India is here for your investment choice.