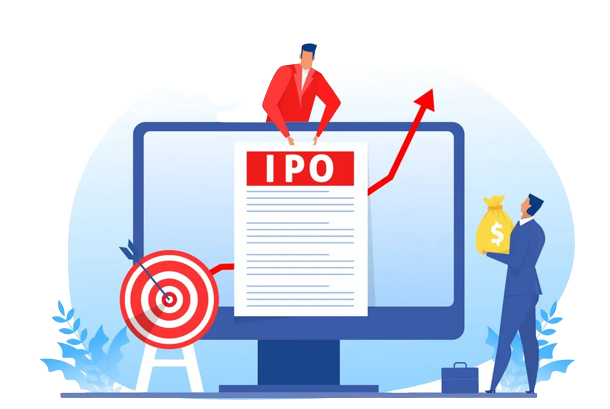 IPO
An opportunity to invest in the primary market where IPOs are issued at attractive prices which makes it an investment that offers reasonable returns and acceptable risk. We offers a much simpler, online process to apply for IPO. All you need to do is enter the bid price, quantity and your UPI ID. Pre-printed ASBA application forms are available for clients.
Key benefits
No refund hassles under UPI (Online) OR ASBA (Offline) process
No brokerage while applying for application
No other hidden cost
Equity & Derivatives
Investment in equities has many advantages. One of the best avenues for long term wealth creation whereas derivate helps you leverage on anticipated market movements & acts as a hedging tool to minimize your risk.
Key benefits
Multi segment access with key features like Radar, Charting, Basket Order, Option Payoff Charting, Option Portfolio, Smart View, Pivot, Point, Real time market movement, Pairs view, Net obligation view, Reminders etc. are available on your terminal
Use our trusted research to make an informed investment decision in Equity, F&O and Options
Our systematic guidance on the stock market along with multiple trading solutions helps you to get the best
returns out of your investments
Offering a complete range of investment products enabling you to offer a ONE STOP SOLUTION for all the stock market needs of your customers
Currency
Gone are the days when currency was an exclusive trading instrument for a few financial institutions, corporates and hedge funds. With greater global interdependence and increase in international trade and financial awareness, the currency market offers a new avenue for trading. As a trader, currency markets are a lucrative investment option wherein you can spot opportunities and take advantage of the volatility arising in global markets.
Key benefits
Inter-connection of national economies
Low margin, high leverage
Hedging of potential losses in business
Mutual Funds
An imminent asset class to diversify your Investments. We offer wide spectrum of investment schemes from all top mutual fund houses. Secure recurring investments by investing in Systematic Investment Plan in mutual fund of your choice. Invest wisely with us in Lumpsum & SIP in mutual fund from across all the fund houses. Mutual Fund Investments made Smooth, Simple, Rapid and Protected by investing through DP TradeKING's tech savvy platform i.e. WealthEVATOR.
Key benefits
Diversification
Minimization of risk
Mutual Fund Ready reckoner to help understand funds performance in each category
Online & offline transaction facility
Disciplined investment approach
Dedicated back office software to view clients investment in MF - Download WealthEVATOR (Powered by DP TradeKING) Mobile App.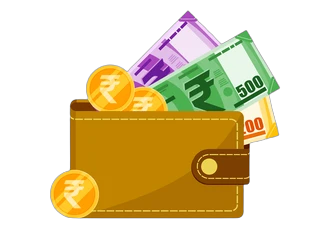 Fixed Income Products
Fixed-income securities provide steady interest income to investors throughout the life of the bond. Fixed-income securities can also reduce the overall risk in an investment portfolio.
Key benefits
Regular Income Stream : Fixed-income securities provide investors with a steady stream of income
Low Market Volatility : Bonds carry very low volatility as compared to the prices of equity or mutual fund
Safety - Principal Protection : Investors benefit by preserving and increasing their invested capital.
Portfolio Diversification : Bonds enable efficient portfolio diversification and thus assist in portfolio riskmitigation.
High Priority Claim To Assets : Investors in bonds have a higher priority over common and preferred stockholders
Zero Credit Risk : No default risk while investing in Govt Bonds
Sovereign Gold Bonds
Sovereign Gold Bond Scheme was launched by Govt in November 2015, under Gold Monetisation Scheme. Under the scheme, the issues are made open for subscription in tranches by RBI in consultation with GOI. RBI Notifies the terms and conditions for the scheme from time to time. The subscription for SGB will be open as per following calendar. The rate of SGB will be declare by RBI before every new tranche by issuing a Press Release.
Key benefits
Hassle free : Ownership of gold in Demat form, without any physical possession(No risks and no cost of storage)
Tax treatment : The capital gains tax arising on redemption of SGB to an individual has been exempted.
Tradability : Bonds will be tradable on stock exchanges within a fortnight of the issuance on a date as notified by the RBI.
Valuable collateral : Bonds can be used as collateral to obtain a loan from banks
Transferability : Bonds shall be transferable by execution of an Instrument of transfer in accordance with the provisions of the Government Securities Act.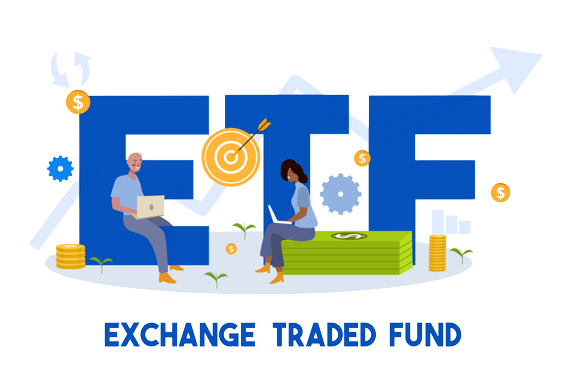 Exchange Traded Funds
An ETF is a basket of stocks that reflects the composition of an Index, like the Sensex or the Nifty. ETF prices reflect the net asset value of basket of stocks in which it is investing. In many ways, it is similar to mutual funds. Exchange Traded Funds (ETFs) are actually Index Funds that are listed and traded on exchanges like stocks and are passively managed. Mutual funds aim to generate alpha by outperforming a market benchmark, whereas ETFs aim to track the relevant index and replicate it returns. To invest in ETFs you need to have demat and trading account with DP TradeKING.
Key benefits
Diversification
Trades Like a Stock
Lower Fees
Immediately Reinvested Dividends
Limited Capital Gains Tax
Lower Discount or Premium in Price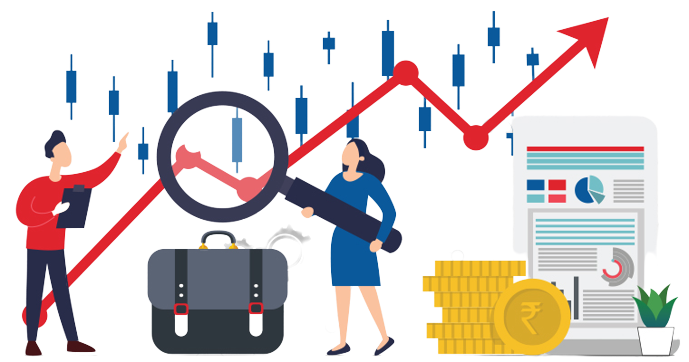 PMS
Avail the benefits from our multiple portfolio management schemes designed to meet the growing needs of your HNI customers. The schemes are based on the risk return appetite of your customers. PMS is aimed at long term investors, focusing on steady returns & PMS focuses on absolute returns in the market.
Key benefits
Disciplined investment decision based on thorough research
In-depth independent fundamental research
Best opportunities picked on the day of investment
Not more than 20% allocated to one sector
Identification of undervalued growth stocks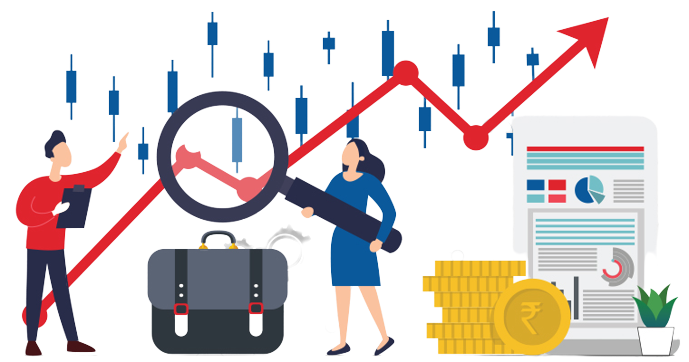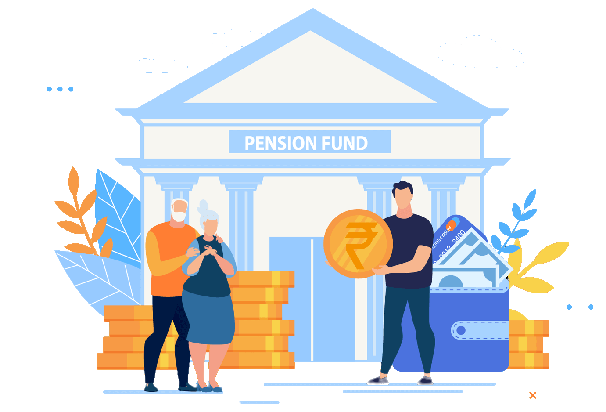 NPS (National Pension System)
The Government of India has initiated and incorporated several schemes and policies for the betterment of the future and safeguarding the interests of the citizens of India. One such scheme issued by them is NPS. It is a farsighted government-sponsored pension scheme launched in 2004 for people aged between the age of 18 to 60 years. It is an intelligent financial security instrument that encourages the subscribers to invest towards their retirement fund through systematic savings during their term of employment. The NPS is regulated by the PFRDA and follows transparent investment norms. This scheme offers the subscribers stable and reasonable returns on their long-term investments.
Key benefits
Returns/ Interest : A specific part of the amount invested in one's NPS is duly invested in the market in different equities, which does not offer any guaranteed returns.
Contribution of Investor - Despite there being no particular upper limit as such, there is still a fixed requirement of the minimum investment amount. One is required to invest either a minimum monthly amount of Rs. 500 (Tier I account) or Rs. 250 (Tier II account) at least, or an annual amount of Rs. 1,000 (Tier I account).
Assessment of Risk - As of now, there is a fixed cap of 50% on equity exposure for the national pension scheme. Owing to this, the ratio of risk and return is stabilized in the investor's interest. Thereafter, the corpus is somehow protected against the instability of the equity market.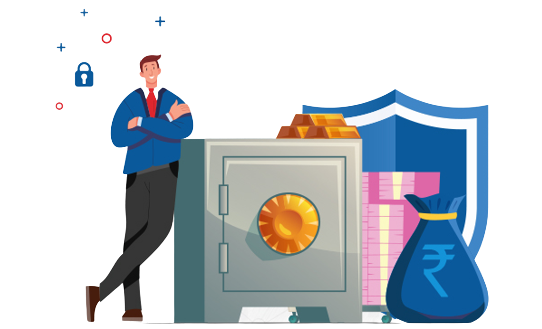 Depository Services
Depository services are services in which the securities of investors are kept in an electronic form just as bank keeps all your cash in its account and provides all services related to the transaction of cash, similarly we help you out in performing the service through a demat account.
Key benefits
De-materialize your Shares, Mutual Funds and Commodities in electronic form.
Minimum transaction costs.
Multiple tariff options as per your choice.
Monthly holding and transaction statement.
Fast transfers of securities resulting in increased liquidity.
SMS Alert facility for debits and credits in your demat account.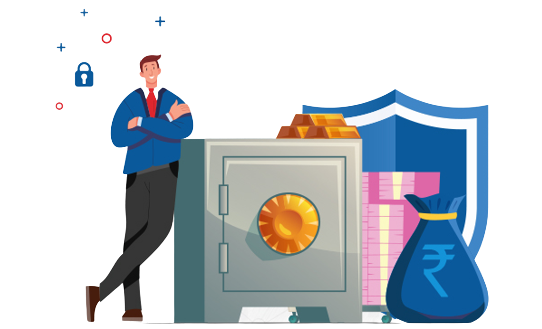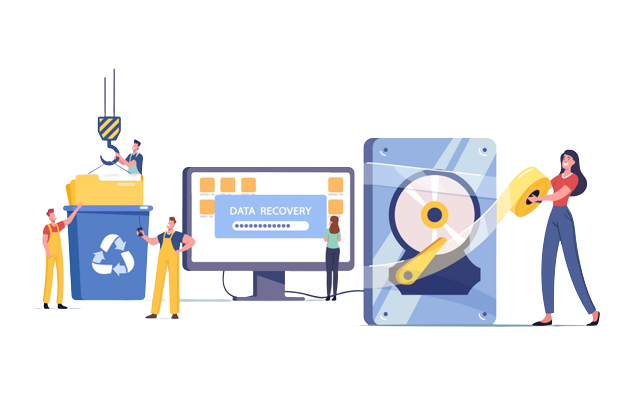 Unclaimed Assets Recovery
To serve our valuable clients and prospects on recovery of Unclaimed Assets, we have started Financial and Legal Department to advise and assist shareholders to reclaim and recovery of their unclaimed assets. We will work with the aim to trace the rightful investors and assist them or their legal heirs/nominees who are struggling to undertake the long and arduous process of reclaiming their investments in India with a ZERO ADVANCE Policy.
Key benefits
Recovery of Unclaimed Investments
Reclaiming Investment transferred to IEPF
Discovering & Recall of Unclaimed Investments
Dematerialization of Physical Shares
Transmission of Physical Shares to Legal Heirs through Probate & Succession Certificate